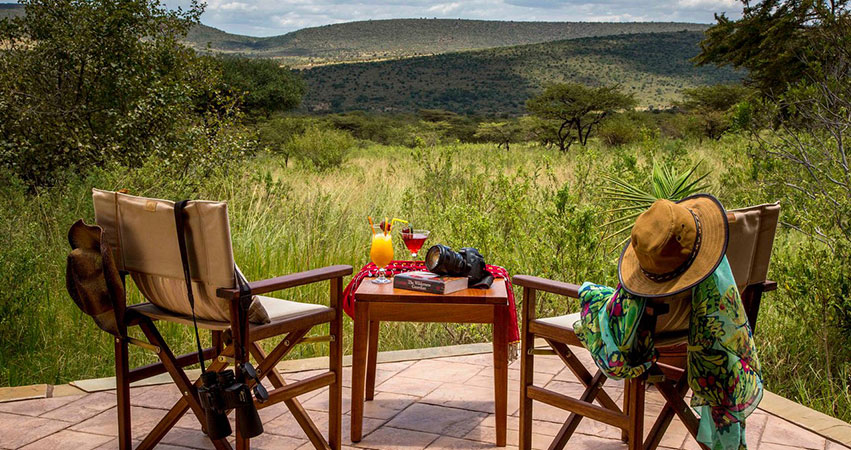 How big are your groups in the budget safaris?
Each vehicle has a maximum of 7 or 8 people in each vehicle. Each person has their own seat and is able to access the safari vehicle open roof, during game viewing.
What vehicles are used for safari in Kenya and Tanzania at Budget Holiday Safaris?
In Kenya, all the group tours use the Kenya safari vans. If one is on a private safari, they can request for the 4X4 Land cruisers. Private tours use the safari vans as well if you prefer that.
In Tanzania, all group and private tours, use the 4×4 Land cruisers.
What is the currency is used while on safari in East Africa?
If you will need to buy anything from the local shops, you will need the local currency. For Kenya, Kenya shillings, Tanzania, Tanzania shillings and Uganda- Uganda Shillings.
Some hotels in the city will accept US Dollars, however, the smaller hotels will not accept foreign currency.
The big hotels will accept payments using credit cards, however, it is best to inquire with your hotel at the time of booking if they accept card payments or US Dollars.
Most souvenir shops that you will see on safari, accept US Dollars.
Kindly, foreign currency coins are not accepted anywhere in East Africa. The US Dollar notes need to be above the 2009 series and above, as notes below that series, have problems with our banks and bureaus hence they will not be accepted at all.
Do you offer complimentary pick-up and drop-off from the airport to the hotel and vice versa?
We do our best to ensure that you have a smooth and excellent experience while on safari.
We offer a complimentary pick-up and drop off from the airport to hotel upon arrival and a drop off at the airport/hotel/residence after the safari.
How do I pay for the safari at Budget Holiday Safaris?
Budget Holiday Safaris accepts online payments by credit cards through our website, PayPal transfers, and bank transfers (incurs charges when sending the money), this is for the deposit payments. These online payments have a surcharge of 3.5% to 6%.
You may also decide to make a full payment prior the date of travel, all the necessary charges will apply depending on the method you choose.
The balance payments are paid in our offices by card or cash. Kindly read number 3 on the USD notes allowed. All payment by cards at our office have a surcharge of 2.5% and are subject to the exchange rates of the day.
All terms and conditions apply. Kindly see here, our terms and conditions.
What are the requirements for entry in East Africa?
Tourists must have valid passports, at least 6 months valid upon the time of entry.
One must also have a valid visa. In Kenya, you can get a Visa upon arrival at the airport, the process does not take long.
You must also have a valid yellow fever card, showing you have had the vaccine within the last 10 years. This is mandatory when entering Tanzania and Uganda.
If landing at the Kilimanjaro International Airport in Tanzania, kindly ensure to have your visa in advance.
A single entry Visa is valid for 90 days in Kenya and Tanzania, you can enter and leave the country within that period without applying for a new Visa.
For our safaris, most international flights land in Kenyatta International Airport((JKIA- Nairobi, Kenya), Kilimanjaro International Airport(JRO in Arusha, Tanzania) or the Entebbe International Airport(EBB, in Kampala, Uganda)
What is the luggage limit for safari?
We highly recommend carrying the big backpackers' bags, as they are easy to fit in the luggage areas in the vehicles.
If it is difficult to find such a bag, kindly carry a suitcase of an average weight of 25 kgs.
If you have extra luggage, we will keep the luggage safely, in our office and pick it after safari.
What type of meals are provided while on safari?
Kenya, Tanzania and Uganda welcome cater to all people in the world with various diet requirements.
All guests with special diet requests are also cater for, for example, vegetarians, vegan, gluten free foods and more. Kindly if on a camping safari, ensure to communicate this in advance.
What are the tipping guidelines while on safari?
It is normal to tip your guide at the end of safari. What to give comes from your heart depending on how you feel the service was provided.
How to tip the porters, waiters and other people involved in the service industry, it is you who decides. The recommended amount is $ 10 averagely per person per day or 5% to 10% of safari cost only at the end of the safari.
How much you will give at the end of your service is your decision and comes from your heart.
The most common currency to tip is USD, Euros and Kenya Shillings.
What do I need to pack for my safari?
We have a suggested packing list below, please have a look at it:
SUGGESTED GENERAL SAFARI PACKING
– Fuller clothes for evenings at the camps, such as long pants and long-sleeved shirts to protect you against mosquitoes after sunset.
– A yellow fever card, showing that you have had the vaccination( This is mandatory).
– A jacket/sweater, as it can be cool in the early morning and evening.
– Summer Footwear (e.g. sports shoes and cotton socks). Avoid walking on bare feet and or leaving your legs naked at night due to mosquitoes.
– Power adapter with 3-4 sockets – this enables a shaver, trimmer, electric toothbrush and any batteries to be charged via a single adapter.
– Hat that shields against the sun
– Sunscreen, sunglasses and lip balm.
– A mosquito/insect repellent.
– Personal medicine and toiletries.
– Extra batteries for camera, recorder.
– If doing a camping safari, It can also get very cold at the Ngorongoro Crater at night, please have some warm clothes, that you can use for that night
Do you include travel insurance and flight costs in the package quotes?
All our packages, do not include the flight costs and travel insurance.
We help you organize for the domestic flights in the countries visited and extra charges will apply for the service.