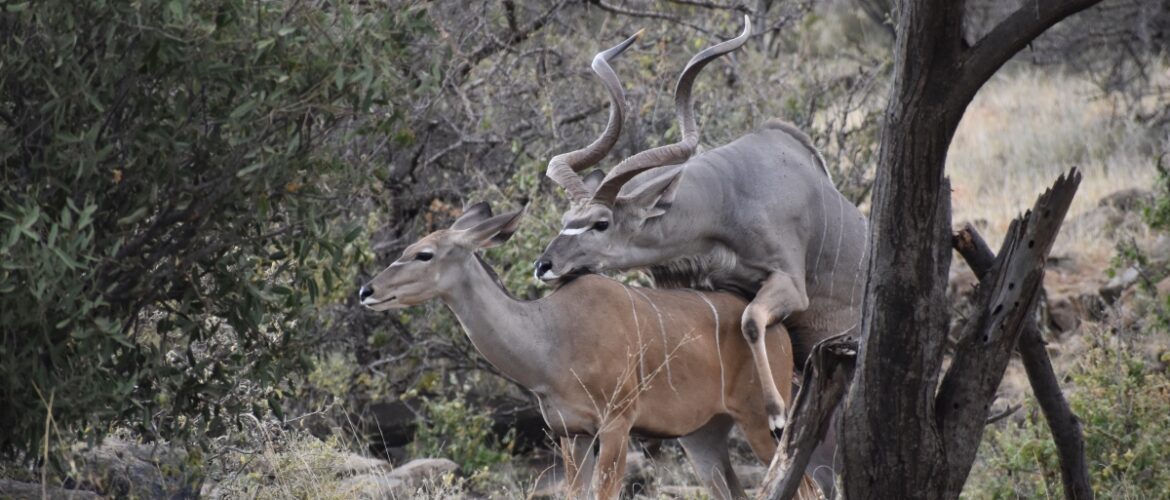 PACKAGE COST FROM USD $1980 P.P JOINING A GROUP
KENYA AND TANZANIA BUDGET HOLIDAY SAFARI
2 nights at the Masai Mara Game Reserve- Kenya,  and Serengeti National Park- Tanzania, where you will get to experience more than one game drive.
1 night in Lake Nakuru where you get to see the flamingos, white and black rhinos and so much more.
1 night in Lake Naivasha, where you get to experience the wonders of Hell's Gate National Park and even take a bicycle ride if you want.
2 nights in Amboseli for a safari on the shadows of Mount Kilimanjaro
1 night in Lake Manyara, Ngorongoro Conservation Area, and Tarangire National Park
optional activity of a Balloon Safari at an extra cost of 420 $ per person, available on pre-arrangement.
Optional to experience an authentic Masai cultural traditions
Day 1: Nairobi – Masai Mara
8.30 a.m. Pick up from Airport/Hotel/residence and transfer to the office to depart for the Masai Mara Game Reserve, via the view-point of the Great Rift Valley and Narok town for lunch. On arrival proceed for a game drive, tracking various animal species and birds with your driver/guide. Dinner and overnight at the Miti Mingi Eco camp/Similar.
Day 2: Masai Mara full day
After breakfast proceeds on a full day of game viewing within the reserve. The landscape here is scenic savannah grassland on undulating rolling hills scenery. The reserve is the best park for game in Kenya as it has an extensive road track network that allows for close-range viewing and photography. Break for your picnic lunch beside a hippo pool, looking out for hippos and crocodiles. Dinner and overnight at the Miti Mingi Eco Camp/Similar.
Day 3: Masai Mara- Nakuru
Early morning pre-breakfast game drive. After breakfast, depart the Mara region for Nakuru, lunch en-route, with scenic views of Mt. Longonot and Lake Naivasha from afar on the main highway. Dinner and overnight at Budget hotel- City Max Hotel/Similar.
Day 4: Lake Nakuru – Lake Naivasha
Breakfast at your Nakuru budget hotel, check out, and drive to Lake Nakuru National park for the day sightseeing. The Rhinoceros, Flamingos, Buffalos, Antelopes, Zebras, Rothschild giraffes, and a large number of birds at the lake. This park is not that large and in 4 hours you will have had enough. Enjoy the final drive en route to the exit gate. leave Lake Nakuru region and drive to Naivasha to arrive in time for hot lunch and check-in. The whole evening will be spent at leisure within the Naivasha area where you can engage your guide on several optional activities. Dinner and overnight will be served at Taphe Guest Resort.
Day 5: Naivasha – Amboseli national park
After breakfast, we have a nature walk in the hell's gate national park – we will exit the park later, and get lunch on the way as we drive to Amboseli national park. Dinner and overnight at Kimana Camp/Similar.
A full day of game drives in this park will showcase the large numbers of wildlife easily found bathing in the swamps found here. Amboseli National park gives a beautiful safari experience and breath-taking scenery as you watch the elephants and buffalos roam at the base of Mt Kilimanjaro. Apart from the elephants; you will also encounter cheetahs, Zebras, hyenas and many others. You will have your picnic lunch in a shade in the park and then continue with the afternoon game-viewing. When the clouds clear off in the evening, you can see the snow-capped peaks of Mount Kilimanjaro. Later you will head back to the camp for dinner and overnight.
Early morning game viewing and then return to the camp for a hot breakfast. Later we will drive to the Namanga border, where your shuttle will meet you for your transfer to Arusha. Upon arrival, you will be dropped off at your Arusha Hotel, booked on bed and breakfast.
Depart Arusha for Tarangire National Park with lunch en-route. We will have an afternoon game viewing in the park upon arrival. Tarangire National Park is home to a large population of elephants. The Tarangire River is a magnet for the wildlife leaving here, such as the lions, cheetahs, buffalos, impalas, the greater and lesser kudu, Thompson's gazelles, giraffes, elands. On occasions, the endangered fringe-eared Oryx and the shy starlings can be seen. These animals also gather at the swampy areas found in this park. Tarangire National Park is also home to over 500 species of birds. Dinner and overnight shall be at your camp- Tarangire Campsite or Similar.
Day 9: Tarangire National Park – Serengeti National Park
After our breakfast, we head to Serengeti via the Ol Duvai Gorge Museum, where the early man appeared, a million years ago (You can make an optional visit at the museum at an extra cost of 40$ per person). Upon arrival, we will head to the Serengeti National Park, which is widely known for the greatest wildlife spectacle, the great migration of wildebeest. The Plains are also home to a resident population of elephants, cheetahs, lions, giraffes and birds. Dinner and overnight shall be at the temporarily fixed tents in Seronera Campsite/Similar.
Day 10: Full Day in the majestic Serengeti Plains
Our day starts early morning with breakfast and leaves for the park with picnic lunches. A full day in the Serengeti is an adventurous safari experience and does not disappoint. Perhaps the most famous fascination with Serengeti is the wildebeest migration, which flows from the south to the Northern side of the park in the months of April to June. Throughout the year, other residents of this park roam freely here, the likes of lions, leopards, buffalos, giraffes, zebras, wildebeest, warthogs, serval cats, and more wildlife. Dinner and overnight will be at basic tents-Seronera Campsite or similar.
Day 11: Serengeti – Ngorongoro
After breakfast, you will have your final game drive in Serengeti National Park, known for the great wildebeest migration and many animals. Later depart to Ngorongoro Crater with your lunch en-route arriving in the afternoon. Dinner and overnight at basic tents.
Day 12: Ngorongoro Crater- Lake Manyara
After breakfast, leave with packed lunch and descend 600m into the Ngorongoro Crater for a 6 hours game drive. Ngorongoro Crater has a stunning landscape consisting of vast expanses of woodlands, savannah forests and highlands. This combined with a high concentration of wildlife, ranging from the endangered rhino species, the big cats, which include the lions, the elusive leopard, cheetahs etc., and others like zebras, buffalos, elands, warthogs, hippos and the giant African elephants, makes it one of the most beautiful natural wonders in the world. Later drive back to Lake Manyara National Park, have dinner and overnight at our campsite- Panorama Campsite or Similar.
Day 13: Lake Manyara – Arusha
Early breakfast and then head to the Lake Manyara a game drive in this stunning park, rich in wildlife and diverse landscape. Lake Manyara is a gem worth a stop while on safari in the Tanzania northern circuit. The groundwater forest fed by the water springs supports a rich ecosystem for wildlife such as the pink flamingoes concentrated on the lake shores, giant African elephant herds, troops of baboons, giraffes, hippos, and birds like the Ruppel's Griffon, Peregrin Falcon, Augur Buzzard and the Verreaux's Eagle. Lake Manyara National Park is also widely known for its tree-climbing lions and the hot water springs found here. This park offers a comprehensive safari experience in Tanzania. Later we drive back to Arusha, with a drop off at your hotel, booked on Bed and breakfast. Dinner on Own.
Day 14: Arusha – Nairobi/Arusha Airport/Kilimanjaro Airport
After breakfast at Arusha Center Inn Hotel, our partner will be ready to take you to shuttle bus for Nairobi where you will be received and transferred to the airport or your Nairobi hotel. Thank you for choosing us for your African safari.
– Transport on a safari van Kenya part and Land Cruiser in Tanzania part.
– Accommodation as per itinerary
– Two Night Accommodation in Arusha
– 3 meals a day while on safari
– Services of our Professional Guide/Driver
– All park entrance fees
– All game drives
-Transport from Nairobi –  Tanzania/ Nairobi
– 1 litre of Mineral water each day
Personal InsuranceItems of personal nature
Alcoholic & Soft drinks
Tips
Visa to Maasai village 10 $ p.p
Olduvai George 40 $ p.p